Your Ultimate One-Stop Guide to Clean and Clear Skin
Deep Cleansing Hydrofacial
Exfoliate dead skin using the power of water through specialised vacumm cleansing system where it removes clogs, eliminates dead skin and disposes impurities on your skin.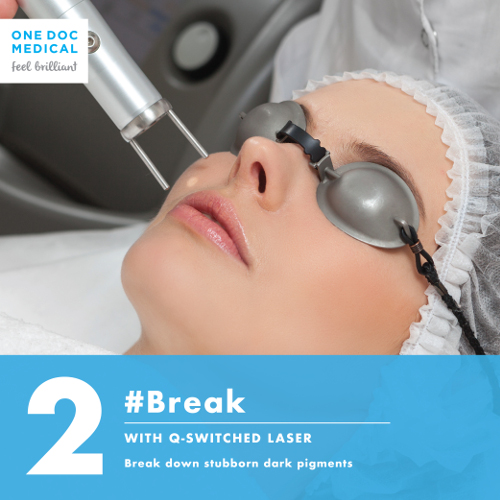 Break down deep layer pigments, bacteria and oil glands on your skin with gentle laser treatment through different targeting techniques, leaving your skin clear and vibrant.
Omega Healing Light Therapy
Prepare your skin for optimum recovery and better absorption of the serum infusion. Different light set to enhance the treatment based on specific skin concerns.
Deep Layer Serum Infusion
Complete the treatment process with an infusion of our signature serum series, formulated by medical doctors, using a deep layer serum infusion technique.